Never, never touch a running system
May 17, 2011 at 08:39 AM
My small little Linux server required a reboot last weekend. No big deal ... but it didn't power on again...
First result: The SPS is dead. Second result: The SPS is dead unless the hard-disk is connected. Damn. Of course no complete recent back-up of the 2TB is made.
Further diagnostics indicate that there is a shortcut in the +12V rail, in the best case just the protection diode died and needs replacement.
Last Updated ( Dec 05, 2011 at 11:58 PM )
Read more...
May 30, 2010 at 11:34 AM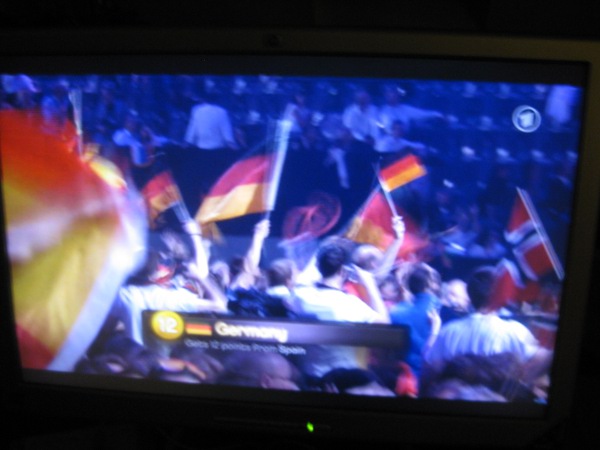 Last Updated ( Mar 14, 2011 at 08:20 PM )
Mission Cyrus Pre - A DIY Digital Volume Control
May 27, 2010 at 02:11 PM
Bought a faulty Mission Cyrus Pre preamplifier at ebay. In original state two motor driven ALPS potentiometers are used for (balanced) volume control. For some reason, one potentiometer was missing in that device, only one channel works.
So there are two options: Either get one additional ALPS potentiometer or remove the single one and implement a complete new volume control.
Last Updated ( Dec 06, 2011 at 12:01 AM )
Read more...
QFootPrints - My first SourceForge project
Apr 02, 2010 at 10:12 AM
According to local lore, each man has to plant a tree, build a house and beget a child.
Well, it turns out that I only have managed the first item and it doesn't look like that I will complete the latter. Perhaps creating a project on SourceForge is a valid modern times substitute for one?
Last Updated ( Dec 06, 2011 at 12:02 AM )
Read more...
Tripath Class-T Amplifier
Feb 13, 2010 at 01:04 PM
A small Stereo Digital Audio Amplifier board with the Tripath TA2024C for little money has arrived. The datasheet promises "High Efficiency", "High Power" and "Audiophile Quality" ... Let's see
Last Updated ( Mar 31, 2010 at 08:41 PM )
Read more...
<< Start
< Previous
1
2
3
4
5
6
7
Next >
End >>
Results 41 - 50 of 66